***Just Bust was an in person open mic that transitioned into a digital live event during the pandemic. We will resume hybrid/in person events once safety guidelines permit!***
Join us for Madison's longest running all-ages open mic, Just Bust!, every first Friday of the month  from 8:00pm-10:00pm. There will be community performances,  First Wave mini spotlight performances and First Wave alumni special guest features.
A Just Bust! Artistic Workshop is also open to the public the following Saturday from 1pm to 3pm in the UW-Madison Multicultural Student Center (MSC) Lounge in person, and on zoom digitally.
Interested in performing during the open mic portion of the event? Sign up (in person) begins at 8:00pm and goes on throughout the night until all slots are filled. Make sure to arrive early to guarantee a spot in the lineup! Sign up (digital) is through our sign up sheet! 
Just Bust Digital Live 2020-2021 features
October Feature: Jari Bradley
Jari Bradley is a black genderqueer poet and scholar from San Francisco, California. Jari has received fellowships from Callaloo, Cave Canem, and Tin House.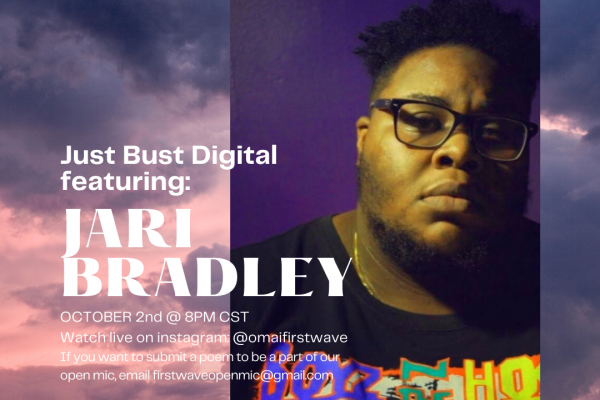 November Feature: Stacey Flygirrl Wilson
Flygirrl is known for throwing great events, creating fly art and providing her clients with unique and impactful graphic and web design. In the course of her career, she's had published and televised Artwork, created spaces in Philadelphia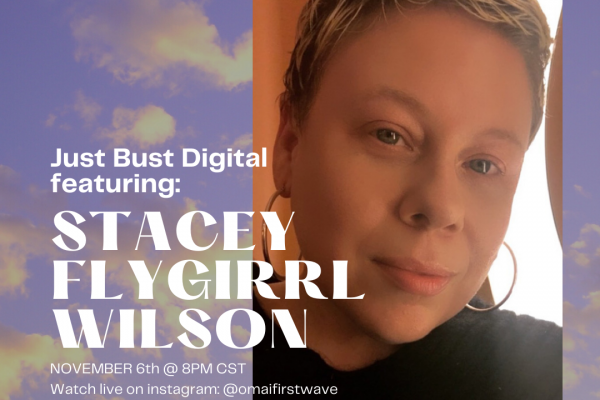 December Feature: Jasmine Mans
Jasmine Mans is a Black American poet, artist from Newark, New Jersey. She graduated from the University of Wisconsin Madison, with a B.A. in African American Studies.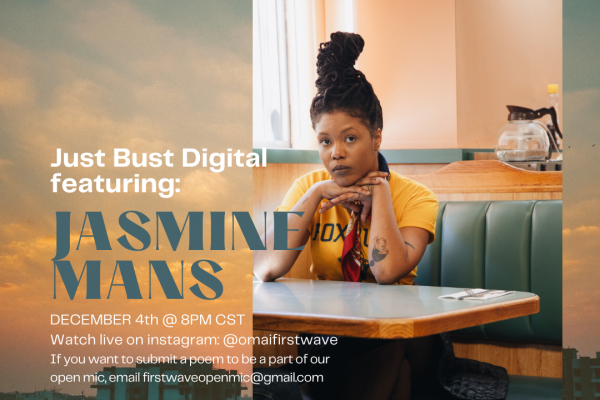 February Feature: Angel Nafis
Angel Nafis is an American poet and spoken word artist. She is the author of BlackGirl Mansion. She lives in Brooklyn, New York.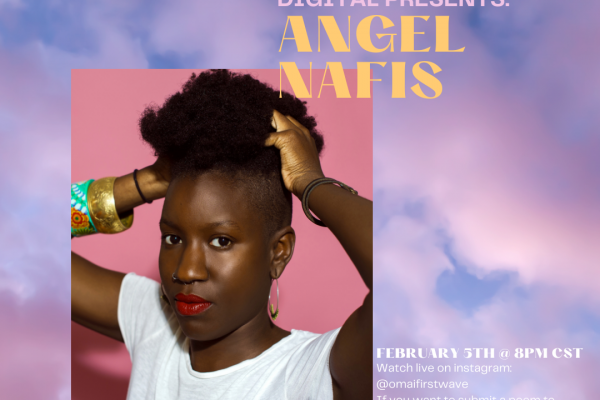 March Just Bust: Al Taw'am
National YoungArts Award recipient Al Taw'am (Arabic for "The Twins") is fueled by Muslim identical twin sisters, Iman and Khadijah Siferllah-Griffin, who hail from Minneapolis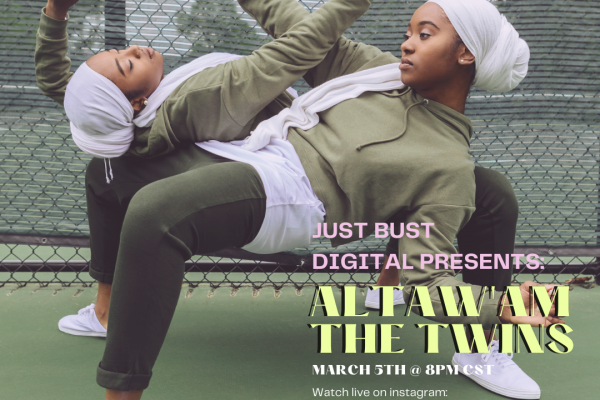 April Feature: Mahogany Browne
Mahogany Browne is a writer, organizer & educator. Executive Director of Bowery Poetry Club & Artistic Director of Urban Word NYC & Poetry Coordinator at St. Francis College. Author of Woke Baby, Black Girl Magic & forthcoming YA Novel: Chlorine Sky