LaVar Charleston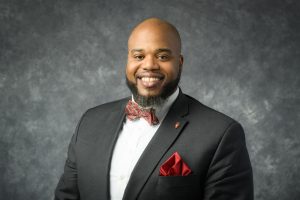 Dr. LaVar J. Charleston, an accomplished researcher, scholar and practitioner with nearly two decades of experience related to diversity, equity, and inclusion in higher education and the workforce, leads the University of Wisconsin–Madison's diversity and inclusion efforts.
Charleston is the university's chief diversity officer, also holding the titles of deputy vice chancellor for diversity and inclusion, vice provost, and Elzie Higginbottom Director of the Division of Diversity, Equity and Educational Achievement, or DDEEA.  
As Chief Diversity Officer, Charleston provides overall leadership for the university's efforts to create a diverse, inclusive, and successful learning and work environment for all students, faculty, staff, alumni, and others who partner with the university. As deputy vice chancellor for diversity and inclusion, he partners with schools, colleges and other administrative units across campus while overseeing the units that comprise the DDEEA as vice provost and director.  
A native of Detroit, Charleston most recently served as the inaugural associate dean for equity, diversity, and inclusion at UW-Madison's School of Education, where he is a clinical professor of higher education in the Department of Educational Leadership and Policy Analysis. Prior to that role, he served as the inaugural assistant vice chancellor for student diversity, engagement, and success at the University of Wisconsin–Whitewater.
Charleston earned a master's degree and Ph.D. from the UW-Madison School of Education and has served in various capacities, developing and offering courses at the graduate and undergraduate level and serving as a senior level administrator.